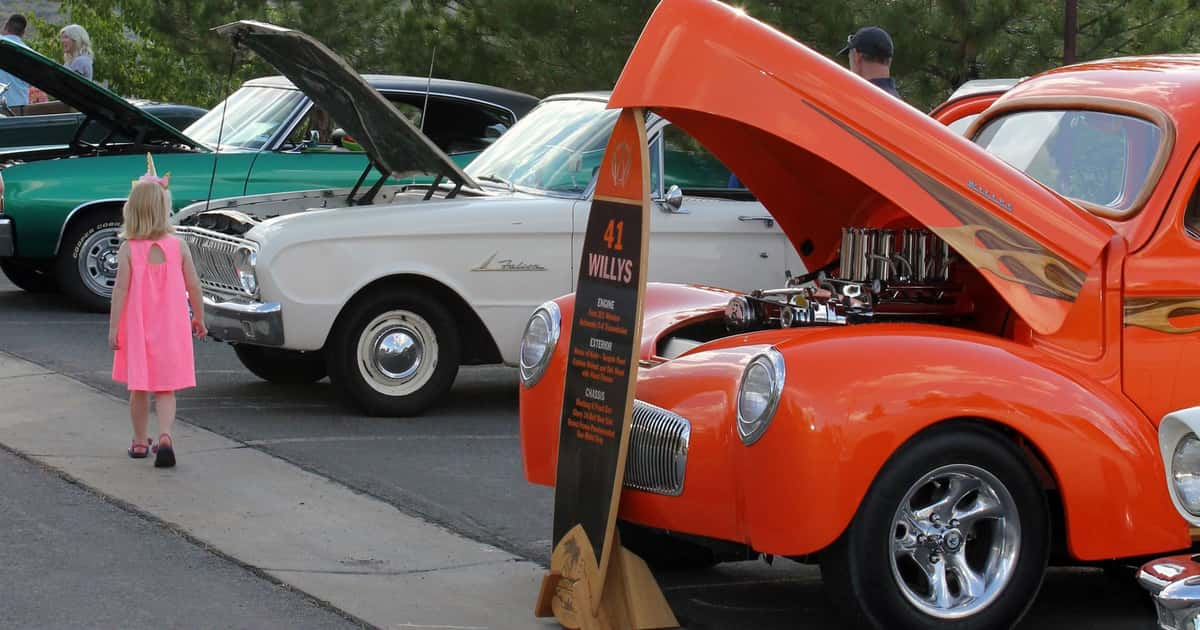 Peavine Taphouse Eats & Beats Partners with Somersett Town Center in Reno, NV for 'Coffee and Cars' Event
Peavine Taphouse Eats & Beats Partners with Somersett Town Center in Reno, NV for 'Coffee and Cars' Event
We are excited to partner with Somersett Towne Center in Reno, Nevada, for a celebration of classic vehicles on Aug. 8, 2020, from 8:30 a.m. - 11 a.m. Sip some delicious Coffeebar coffee for $1 cash at our outdoor tent while you admire your neighbors' vintage automobiles in this casual, family-friendly event.
Espresso and specialty Coffeebar coffees and breakfast items can be purchased at the Taphouse's drive-through window or inside the restaurant.
Don't forget to pick up your one-time 10% discount coupon when you pass by our tent to apply to your future dining experience with us when you dine inside or on our patio.
If you are interested in exhibiting a vehicle, email Lindsey McElfish at lindsey.mcelfish@fsresidential.com, or call her at 775-787-4500, ext. 317.
Please note: Social distancing will be enforced and masks are strongly encouraged.
For more information, view our Facebook events page and don't forget to "like" us on Facebook and Instagram!